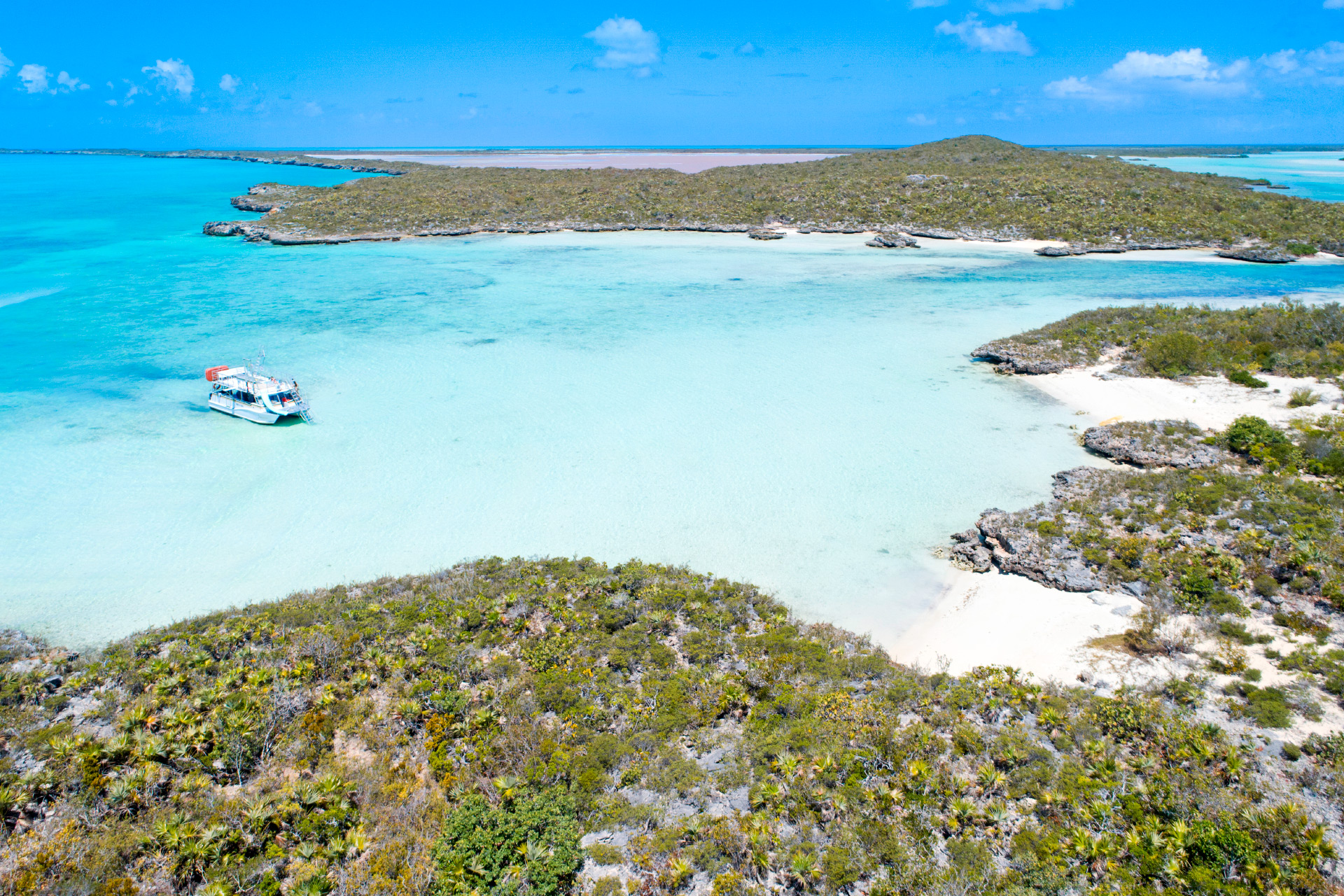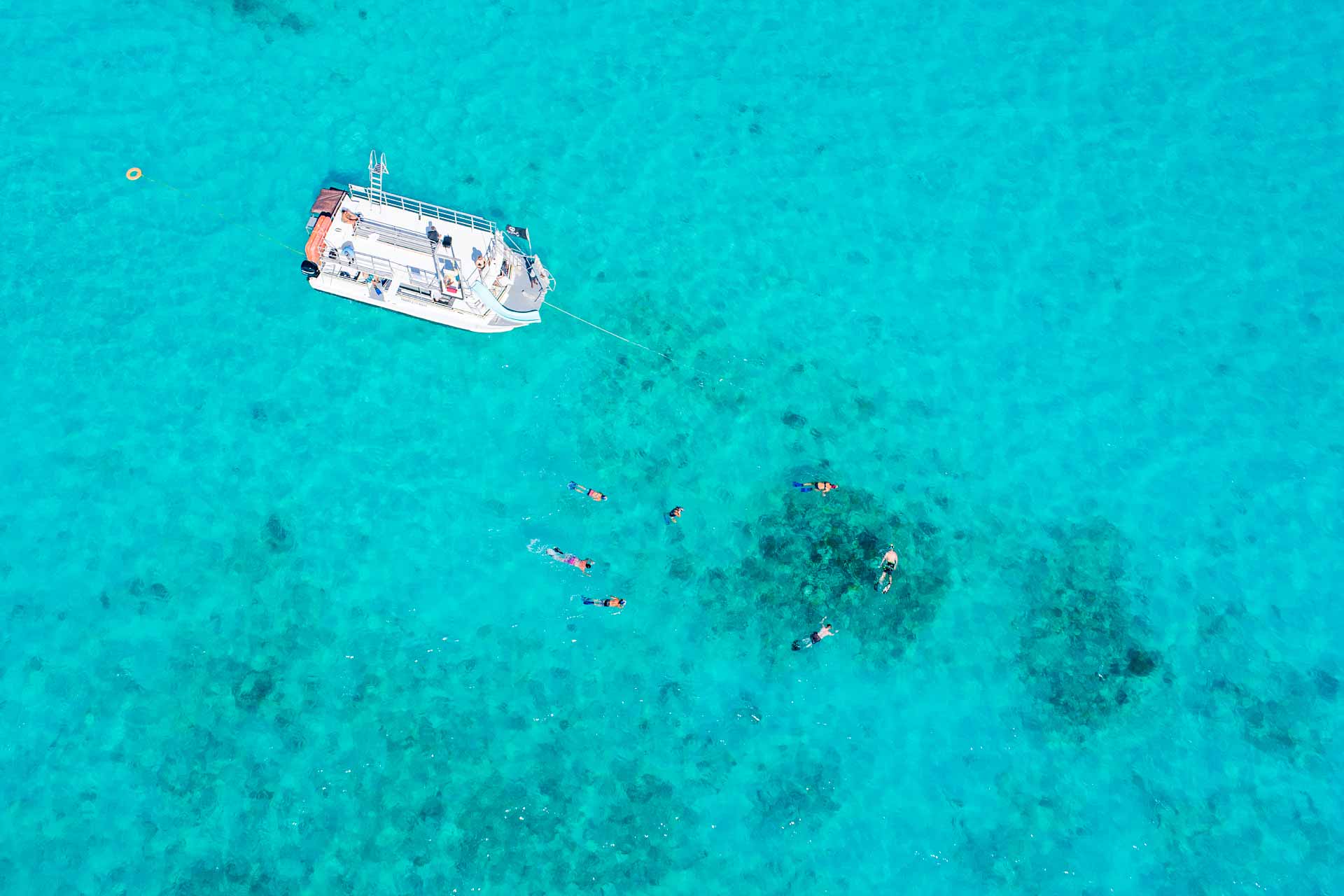 The Adventure Tour
Public Cruise, 3-4 Hour Duration
Ocean Outback's Adventure Tour has been a favorite excursion in the Turks and Caicos for decades. This tour combines a little of everything, and is perfect for all ages.
Tours start with guest pick up at the beautiful and calm Sapodilla Bay Beach. After an introduction and safety brief, the first stop is an interesting snorkeling reef in shallow water near Turtle Rock, where you'll see coral and colorful reef fish.
After the snorkeling, Jammin' is anchored in clear turquoise water, and the floating playground is open! Try the slide, diving board, trampoline, swing, and the Stairway to Heaven, which offers an exciting 20 foot drop to the water below.
Next stop on the adventure tour is the beautiful and secluded island of Silly Cay. This hidden gem is located near the inlet to the famous and picturesque Chalk Sound National Park, yet is rarely visited. Found here are several small and pristine white sand beaches, shallows with crystal-clear water, and a backdrop of beautiful limestone hills and low cliffs.
On the way back to Sapodilla Bay Beach, you'll get a great view of the opulent villas on the coast at Silly Creek and Chalk Sound, including the expansive Emerald Cay estate.
Private Charters
Private Charter, Custom Cruise Duration
Want to discover the exquisite sights with just family and friends? Private tours will give your group the entirety of the Jammin' catamaran.
Private charters are based around the Adventure Tour, yet can also be customized if guests want to spend time at specific spots around south-western Providenciales. Want to explore more time around Turtle Rock? Would you rather relax at a secluded beach on an uninhabited island? The choice is yours.
As the case with the Adventure Tour, stops typically include a snorkeling reef and spot to use the slide, swing, jumping board, and trampoline, a visit to and beach time at Silly Cay.
Guest may bring their own food and drinks, or the cruise can be catered. Please advise when booking if you will want food and drinks or will be arranging your own.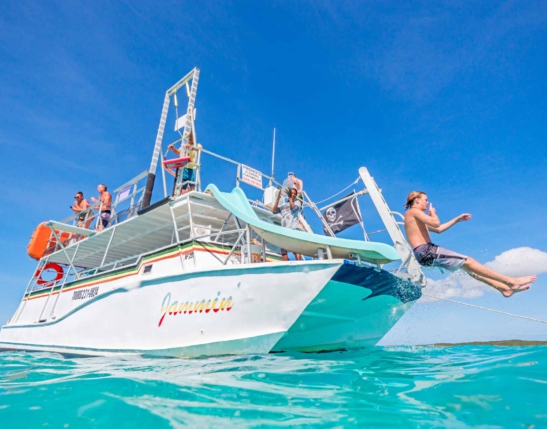 Exploring the Turks and Caicos Since 1988